Join us to help raise £1million for MAG!
Since 2015, 85 UK wholesale, convenience retail, FMCG and service-provider execs have raised over £830,000 for MAG (Mines Advisory Group) the Manchester based charity, awarded Co-Laureate of the 1997 Nobel Peace Prize for its role in the International Campaign to Ban Landmines.
And the team are not stopping ….. the team target for 2023 ride will be to raise £170,000 collectively which will mean Bikes against Bombs will have raised an extraordinary £1million for MAG since 2015!
Thai-Lao Cycle Challenge 2023
From the 24th March – 2nd April 2023, the seventh overseas Bikes against Bombs ride will see participants cycle over 400 kilometres from Chiang Rai in Thailand to Luang Prabang in Laos. It will be hot. It will be dusty. There will be hills…. but the team will aim to raise £170,000 and their collective peddle power will mean that even more landmines and bombs can be destroyed so that women, girls, boys and men can live free from fear.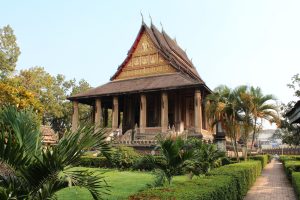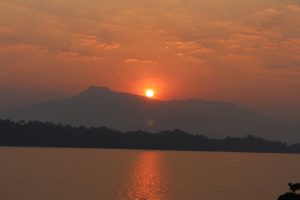 The dates and skeleton itinerary is below – join us to meet help us hit the million-pound-milestone!
FRIDAY 24TH MARCH  – THAILAND BOUND
We meet our team at our London airport and fly out on an overnight flight to Thailand together. Flight details TBC.
SATURDAY 25TH MARCH – CHIANG RAI
We land this morning and switch planes in Bangkok* and then take an onward flight to Chiang Rai. Upon arrival we transfer to our comfortable hotel and this evening we have a welcome dinner and hear more about our challenge from the local team.
Hotel: Chiang Rai Hotel
SUNDAY 26TH MARCH – THE MEKONG & CHIANG KHONG 100KM/341M GAIN
After a good breakfast we cycle directly from our hotel to the town of Wiangchai and then onto Phaya Mengrai. Our trail today is a mixture of on and off tarred roads, dirt tracks and potholed roads. After lunch, we head north to the Mekong that marks the border with Laos. We end the day rolling into Chiang Khong.
Hotel: Chiang Khong Hotel
MONDAY 27TH MARCH – PAK BENG 77KM/445M GAIN
After breakfast we cross the Thai-Laos friendship bridge. The road today is hilly and takes us just over half the way to Pak Beng. We cycle 77km to the town of Pha Oudom where we end our days ride just before the hills that separate us from our destination. This afternoon we transfer 68km to end the day in Pak Beng.
Hotel: Sanctuary Hotel
TUESDAY 28TH MARCH – OUDOMXAY 80KM/706M GAIN
Today we cycle out of Pak Beng leaving the Mekong River behind us as we ride into the hills. We make our way through small minority villages, passing hillsides covered in rice paddy fields. It's a hilly days ride today with 500m of climbing by the time we get to the town of Houn where we have lunch. This afternoon we have a further 30km cycling to Beng village set in a beautiful valley, before transferring the final 90 minutes to Oudomxay.
Hotel: Charming Laos Hotel
WEDNESDAY 29TH MARCH – PAK MONG 60KM/300M GAIN
Our challenge today is to make our way through to hills that will eventually take us back down to the Mekong and its comforting flatness! To avoid the biggest hill today we transfer 51km out of town to a beautiful vantage point overlooking the surrounding hills and then start our ride. We still have 300m height gain today over the next 60km but it's a huge 30km downhill followed by another 30km along the valley floor. We end the day in the great town of Pat Mong and a lovely dinner overlooking the Mekong.
Hotel: Sabaidee River View Hotel
THURSDAY 30TH MARCH – LUANG PRABANG 93KM/750M GAIN
For our final cycling day we will transfer 45km out of Pak Mong and then aim is to cycle the final 93km from to Luang Prabang. We have plenty to do as this is our hardest day and we do have some hills, so we start early, cycling for 60km along the Nam Ou river, one of the tributaries of the Mekong. We cycle through villages and experience at first hand people's lives in these rural parts and we stop to have a picnic lunch along the riverbank. If there is time today, we visit the Pak Ou caves. By the end of the afternoon we finally reach Luang Prabang, the World Heritage town and tonight we celebrate the end of an incredible challenge.
Hotel: Luang Prabang View Hotel
FRIDAY 31ST MARCH – FREE DAY
Today is a free day to relax and enjoy Luang Prabang.
SATURDAY 1ST APRIL – DEPART LUANG PRABANG
We transfer to the airport for our return day/overnight flight to the UK.
SUNDAY 2ND APRIL – ARRIVE HOME
Flights TBC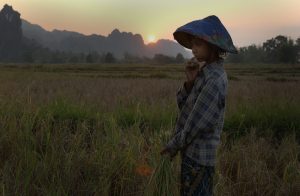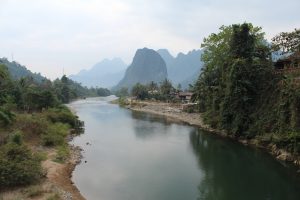 *Please note this itinerary is subject to some slight changes in order to ensure the safety of participants.
EVENT ORGANISERS